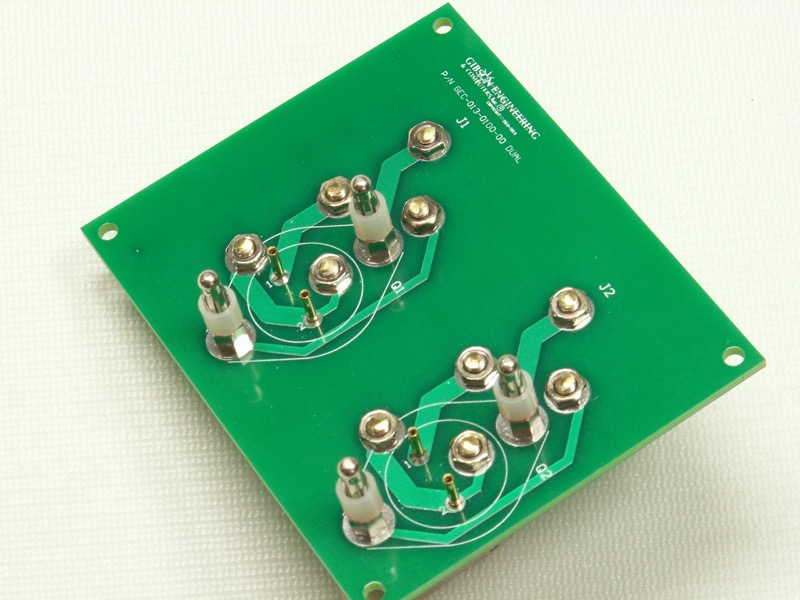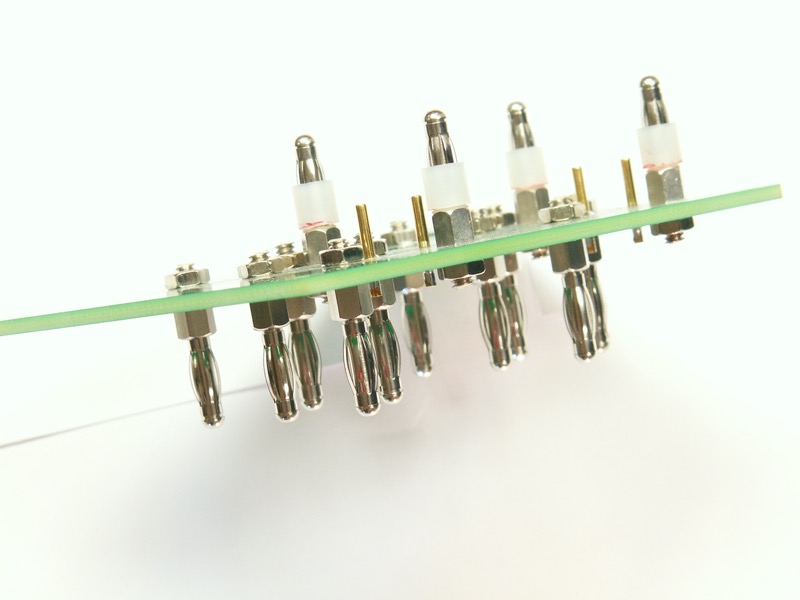 Gibson Engineering & Computers, Inc. with 30+ years of manufacturing superior quality aftermarket products under contract is now making our Dual Tektronix Curve Tracer Adapter for TO-3 transistors available. Engineered and handcrafted in the United States for highest quality products at an affordable price.
Order P/N GEC-013-0100-00 Dual
Background:
The molded plastic frames of the Tektronix curve tracer adapters become brittle and unusable over time. Replacement adapters are no longer available from the manufacture. The cost to obtain older used adapters is not money well spent, for those adapters will soon brake as well. Due to this consumer demand, we were contracted to design and manufacture a replacement that would be compatible without modifications.
Our design uses a high quality 0.094" thick fiberglass structure with posts from current test equipment supply sources. Therefore, if a contact and/or post fail, it is easily replaced. The connectors are matched to the existing circuit connections of the curve tracers for a plug-n-play fit.